Black, Brown, Indigenous girls' lives matter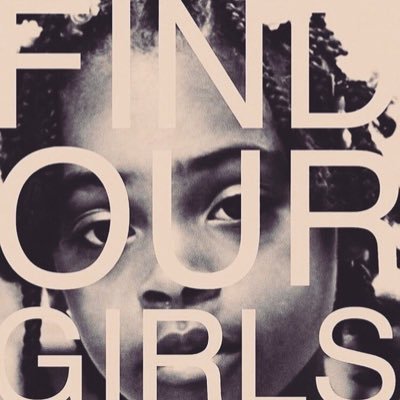 The hashtag #MissingDCGirls, out of Washington, D.C., went viral on social media the week of March 27, dramatizing the special vulnerability of Black and Brown girls to violence and sexual exploitation.
Racist bias about which girls' lives matter shows up clearly in mainstream media. The photo of a missing blonde and blue-eyed girl, like JonBenét Ramsey, gets prime-time news coverage for months in 1997. But viewers never hear CNN mention the death of Aiyana Stanley-Jones, a seven-year-old African-American girl killed when Detroit police invaded her home in 2010.
Where are the "Amber Alerts" sent out when Black girls go missing? As one Twitter post exclaimed: "Can someone explain to me how [so many Black girls] go missing in 24 hours in D.C. and it's not a goddamn news story?!?"
The New York Times tried to play down the righteous furor that surfaced due to the hashtag, saying there was no "epidemic" of missing girls. (March 31)
But according to the Black and Missing Foundation, Black children are 36.5 percent of all missing U.S. children. The National Center for Missing and Exploited Children confirms this figure and also notes that missing Latinx children are 17 percent. Black people are only 12.5 percent of the U.S. population.
That girls of color are half or more of the missing children is certain. That the missing include large numbers of trans and gender-nonconforming girls and children is surely also true.
The Times tried to minimize the crisis by admitting the lives of Black and Latinx children are "often ignored by public officials."
But the fact is that children of color, including girls, are actively targeted by the racist policies of "public officials" — from policing the schools to pipelines to for-profit prisons, to collusion of cops with sex trafficking, to slashing cuts in public housing, social services, education.
There is a centuries-long, racist U.S. record of "protecting" white women and girls to promote white supremacy, while covering up the untold number of crimes against the humanity of women and girls of color, from enslavement and peonage, rape and sexual abuse, to low-wage labor and daily disrespect.
Predictably, there are calls for "more police" to solve the problem of missing children, including girls. But from the slave patrols of the 19th century to this day, the police exist to occupy, criminalize, control and terrorize Black, Brown and Indigenous communities in the U.S.
And an epidemic of violence against women and girls of color rages across the occupied and colonized Americas. In Canada, according to government figures, over 1,000 Indigenous women and girls have been murdered or gone missing in the last 20 years, many of them teenagers. At the maquiladoras on the Mexican-U.S. border at Juarez, hundreds of Latinx young women and girls have been disappeared. So many are assumed dead that the term femicidio or femicide is used frequently these days.
Capitalist fortunes and corporations have been built on the bodies and labor of girls and women of color — from the children they have birthed, from their labor in the fields and factories and fast-food restaurants to forced sex work on U.S. military bases. The racist, anti-woman U.S. state will not stop this exploitation, founded as it was on that very exploitation.
In 1977, the Combahee River Collective, a group of Black, lesbian, socialist feminists, wrote of the struggle for the lives of Black women and girls: "We might use our position at the bottom … to make a clear leap into revolutionary action. If Black women were free, it would mean that everyone else would have to be free, since our freedom would necessitate the destruction of all the systems of oppression."
Let us take up their challenge to "leap into revolutionary action" to defend the lives of girls and women of color everywhere!